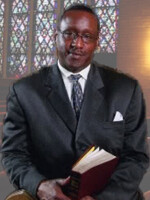 Quentin Wallace
Senior Pastor
Office: 717-393-1561
E-Mail:

Rev. Quentin Wallace was appointed to be Covenant's Senior Pastor effective July 1, 2015. Rev. Wallace comes to Covenant from St. Matthews United Methodist Church in Reading, PA. He also served as pastor of New Beginnings Community United Methodist Church in Reading. Before that he served as Director of Multi-Ethnic Affairs and International student advisor at Albright College in Reading.
One thing you need to know: He's an incredible, dynamic preacher.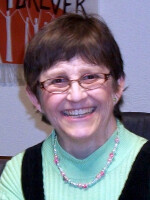 Sally Ott
Pastor of Visitation and Outreach
Office: 717-393-1561
E-Mail:

Rev. Sally Wisner Ott comes to Covenant following 20 years of serving as Executive Director of LUMINA, a United Methodist mission of the Southwest District, UMC. She brings her organizational and relational skills to her current position as Pastor of Visitation and Outreach. Her primary responsibilities include hospital and home visitations, in conjunction with our Care Team, as well as providing spiritual guidance and other resourcing for the Committee on Missions and Church & Society. Sally was born and raised in Michigan, and came to Lancaster in 1993. She says, "I was wondering what new direction God had in mind for me in retirement. I knew it was not my style to be idle. This opportunity to serve God through Covenant came along at just the right time, convincing me that God has led me here."
Don Zechman
Pastor of Nurture and Worship
Office: 717-393-1561
E-Mail:

Don is a retired United Methodist pastor, having served churches in Harrisburg, Williamstown, Livonia (MI), Lancaster (Bethany Church, once next door to Covenant), Manheim, and Mount Joy. He's been on the staff at Covenant Church since his retirement (2003), overseeing work in the worship and nurture areas, and is involved in helping to create unique worship experiences for special seasons. Pastor Don also substitutes for the church organist on occasion.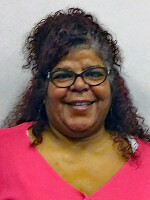 Santa Jenkins
Youth Director
Office: 717-393-1561
E-Mail: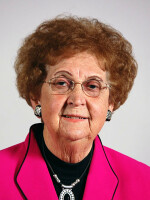 Dolly Kepner
Church Organist
E-Mail:

Dolly has been our organist since the mid-1970s, when she succeeded Mildred Wissler as organist. Amazing fact: Covenant has had only two organists since our current sanctuary was built and the organ installed in about 1926.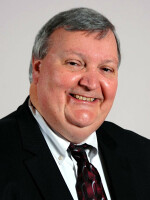 William Kepner
Traditional Worship Music Director/Chancel Choir Director
E-Mail:

Bill grew up in Covenant Church and has been a member since 1967. He's always had active roles in music, lay leadership, worship and Christian education. Currently Bill serves as Traditional Worship Music Director, and Chancel Choir Director. Says Bill, "I am all about relationships, team building and servant leadership. I love the Lord, I love people and I love to serve. I also am amazed how with each choir rehearsal, each musical presentation and each Sunday school class I continue to grow and learn and how God enhances my spiritual journey."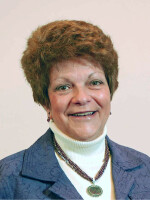 Sue Kresge
Kingdom Kids Choir Director and Contemporary Worship Leader
E-Mail:

"I love teaching children to sing! We combine fun warm up songs with learning our anthems. A children's choir is the perfect place to begin teaching them singing skills. Ask the choir what a acappella or forte mean and they can tell you! Finding songs that teach the Bible and faith values is very important to me. Plus, the children need to enjoy the songs they sing."
Virginia Landis
Office Manager
Office: 717-393-1561
E-Mail:

Virginia "Ginny" Landis has been our Covenant Office Manager for more than 20 years. If you want to know what's going on at Covenant, ask Ginny!